About Us
A Love Beyond Borders LLC is a licensed, Hague Approved child placement agency located in Denver, Colorado, providing international and domestic adoption services. At A Love Beyond Borders, family is everything! Ensuring healthy family dynamics requires purposeful planning, preparation, patience and adaptability -- much like the adoption process itself.  Because adoption is more than one single legal act and stretches over a lifetime, we work to inform and empower you so you are prepared for the lifelong journey of adoption.  Our agency is staffed by experienced, dedicated and caring professionals, many are also adoptive parents.Our job is to answer your questions, guide, educate and support you, and ethically and professionally facilitate your child's adoption.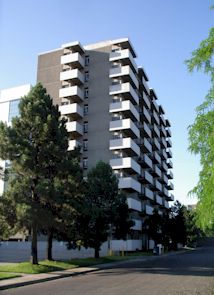 We know that prospective adoptive parents will have many questions about our agency, how to prepare themselves as an adoptive parent, country programs, requirements or the steps involved in adoption. We are passionate about adoption and making the adoption journey a success for our families and the children, and as such are pleased to spend the time educating and guiding prospective parents through the complexities of adoption. Whether you are first time adoptive parents or have experienced the joy of adoption in the past, A Love Beyond Border pledges to provide excellent customer service, an ethical adoption experience and the support necessary to ensure your successful adoption of a child into your family.  Please don't hesitate to contact us at 303-333-1572 or info@bbinternationaladoption.com.
Mission Statement: At A Love Beyond Borders, our mission is to ensure safe, permanent, nurturing families for children who might otherwise remain without a family, a home, and opportunities for a better life.
Our Values: We bring our values to work with us each day, weaving them throughout the work we do on behalf of the children and clients we serve. We value, above all, integrity, compassion, diversity, exceptional service, reliability, and knowledge, as we work to  help children achieve the love, safety, and stability of a permanent family.
Our Philosophy is to provide the best family for orphaned children of any age, gender, ethnicity or ability from throughout the world, and to provide the best adoption experience possible to our clients adopting these children.  We also believe in delivering the adoption services to our clients that they paid us to do on their behalf. We will not abandon you without support or guidance if problems are encountered. We will continue advocating and working on your behalf and the child whom you are adopting, within all reasonable means. If we've made a mistake we'll do our best to correct it and provide you with an honest assessment and resolution of the situation. Our services are available for US citizens, both singles and married couples, in all 50 states and for US citizens living abroad. We value family resources and respect diversity among families and children. We welcome individuals and couples without regard to race, religion, disability, or physical merits as long as the laws of the state, federal and international country are met.