Colombian Child Hosting Program

Several Options to Choose From!
3 Week US Summer Program: July 21-August 11, 2018
 2 Week US Christmas Program: December 13-28, 2018
What is the hosting program?
Colombia allows select adoptable children to participate in sponsored vacation trips to the US for the purpose of getting to know a family in the US that will become part of the child's life -- hopefully forever. During this time they live with a "host" family (one usually considering adopting) and spend several weeks vacationing with and being part of the host family's daily life in their home in the US or at a resort in Colombia.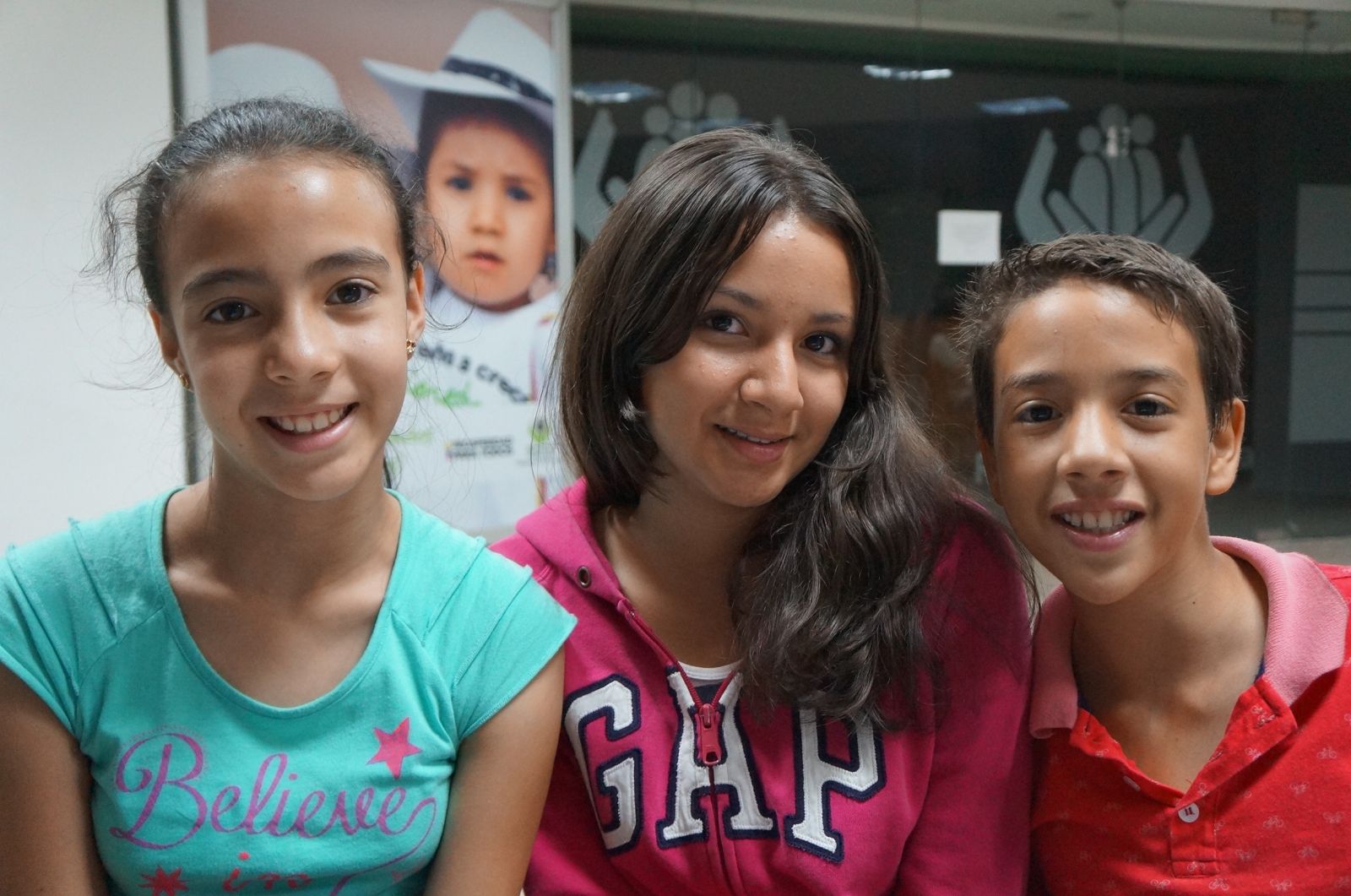 The program offers the kids living in institutions or foster homes in Colombia an opportunity for a life-changing experience they may not otherwise enjoy and for them to experience life in a family and how a healthy family functions and feels.  The program gives the host parents an opportunity to get to know older kids to see if you might want to adopt the child.  If you do choose to adopt the child you may do so faster than those in the traditional Colombian adoption program. It's a great way to get to know a bit about a child prior to making the commitment to adopt. 
Who can be hosted?
Healthy and some mild special needs children children ages 9 and older, individual children and sibling groups are available to travel to the US. Younger children witah special needs are vailable for adoption but are not able to travel to the US so do not participate in the program unless they are part of an older sibling group or participate in the hosting program to be held in Colombia, August 2017.
Agency staff and representatives typically have an opportunity to meet these children in person, have an opportunity to talk with the child about his/her life, interests and dreams of the future, and we've also learned about the child through review of his/her documents and conversation with his/her social worker/psychologist. These are fabulous kids ready to run into your home and your arms this season!
Each child is faithfully praying for a family and through his/her good behavior has earned the right to participate in the program.  They are recommended by their social worker and psychologist teams to participate for the program and for adoption. 
Who may host?
If you are interested in adopting an older child or sibling group from Colombia after hosting the child, then this program is for you! It is imperative that you pre-qualify through our agency to ensure that you meet Colombia's requirements for adoption before committing your time, money and emotions to hosting a child that you may or may not qualify to adopt. Here are some basics of the requirements. 
Single men and women, and couples married or together two or more years.
There should be no more than 45 years age difference between the child and oldest host/adoptive parent.
Due to recent changes in Colombian adoption laws, gay and lesbians and married homosexual couples may host and adopt. 
US citizens residing outside of the US may participate in the Colombian hosting program taking place in Colombia. 
At least one person in the marriage must be a US Citizen as is required of single applicants as well. The vacation program occurs only in the US or Colombia.
Additional prospective adoptive parent, income and travel requirements are required to adopt from Colombia. Your preliminary application will help us identify if you meet eligibility criteria to adopt from Colombia. Visit our website to submit your preliminary application. https://db.bbinternationaladoption.com/SAM/Fm/ApplicationStep1Contact_Edt.aspx
All applicants must complete an FBI background check, meet at least once in the host home, submit letters of reference, be medically and emotionally fit to host and parent a child. Anyone using a psychotropic medication (such as for anxiety or anti-depression, etc.) with a history of psychiatric conditions, or with a chronic or debilitating illness should please speak with us first. All applicants are required to complete a mini-home study by a licensed agency, 10 hours of pre-adoption education and 10 hours of program preparation.
Host families in the US program (July or December) must be willing to travel to receive -- and then return the child -- in DENVER and willing to pay for their and the child's airfare to/from/to that city, all the child's activities, food, clothing and needs during the hosting program. These expenses are additional to the Program Fee.
Host families in the Colombian program (summer) taking part in Colombia must be willing to pay their own travel and in country expenses (hotel, activities, meals) to Colombia, the childs airfare to/from his region to the region of the program, and some activity fees for the child in addition to your own. 
The importance of evaluating the success of the match for adoption and a successful vacation experience: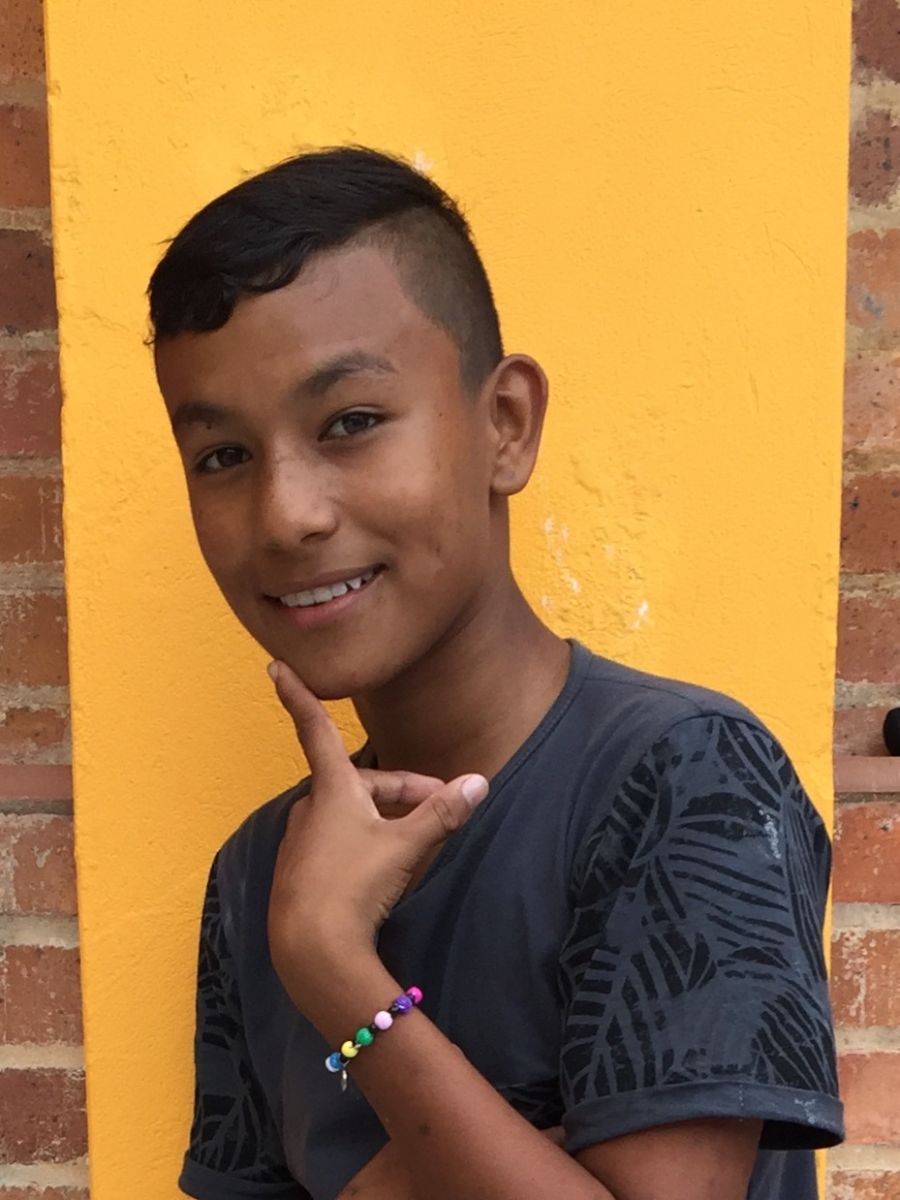 Because this program was developed by ICBF and ALBB with the hope that the children will be adopted after participating in the program, and in their role as advocate/protector of the children, ICBF will assess the well-being of the children in your home.  The social worker from ICBF who accompanies the kids to the US will also travel to each host family home and spend a number of days getting to know you (equally divided by families and number of days of the program). In Colombia they will also spend time with you. They will be hosted in your home as well and participate in your family activities. They want to see how well the child adjusts in your home and help her with any transition issues. You should expect them to be as wide-eyed as the kids as they too experience life in the US, your family and city. They will provide an assessment to ICBF on the appropriateness of the match.
 
Host families must also be willing for the child's Colombian social worker/escort to stay in your home as your guest for a few days for evaluation, and to pay for part of his/her US airline ticket or accommodations, meals and activities in Colombia if participating in the Colombian in-country program. The average additional fees for each family averages $200-300 but will vary based on actual airfare expenses at the time of booking, then split by the number of participating families.
Benefits of hosting with the intent to adopt:
One benefit of hosting a child is that ICBF fast-tracks these kids through their adoption so you can expect to complete your adoption in 10-12 months on average (Note: much of this timeline depends on you and your ability to quickly complete the home study, dossier and receive immigration approval and how much of the adoption process completed before the child arrives for vacation). It can go even faster if you already have a completed home study and even faster if you have immigration approval or ICBF approval in Colombia. Depending upon where the child lives and computer/internet access ability issues at their foster home or institution, you might also be able to speak on the phone, skype or email with your child at some point during the adoption process. If you choose to visit your child in Colombia between the end of the vacation program until adoption you may also do so with pre-approval from the agency and ICBF! This is a wonderful way for you and your child to continue bonding and getting to know one another in preparation for becoming a family.
Adopting your host child:  
At the conclusion of the hosting in the US, every child will return to to their foster family or institution. The Colombian government maintains legal guardianship of each child until the time the child is legally adopted.  All families wishing to adopt their hosted child are required by ALBB to do so through A Love Beyond Borders, which retains the file of the child. Host parents are required to meet the criteria for adopting in Colombia in order to participate in our program. Please review our Colombian adoption page to learn more about the criteria and process for adopting from Colombia: http://www.bbinternationaladoption.com/colombia-adoption or speak to a program coordinator. 
Not ready to adopt but ready and eager to advocate to change a child's life?
Hosting a child/ren is a great way to expand your community's awareness of the needs of older waiting children while giving the child exposure to potential adoptive families. Individuals and couples who want to advocate and gift the child with an opportunity to find a family and have a great vacation experience may host a child with no obligation to adopt. You may advocate (please talk with us about do's and don'ts), and you will introduce the child at your church or synagogue, friends, families, family gatherings, adoption groups, etc. in the hope of finding a family to adopt the child. Advocates should have a robust social and community network with many opportunities for the child to meet potential adoptive families. A person or couple who then choose to adopt the child will complete the adoption through A Love Beyond Borders, an accredited agency in Colombia.  
In your role as advocate we encourage you to invite your friends, family, community, co-workers and fellowship members to contribute to your effort both in terms of advocacy but also contributing toward the cost to host the child. Invite each to make a donation toward changing a child's life! Our adoption finance coach can help you put together a fundraising plan to work toward the expenses. 
What does it cost to host?
The Colombian government, agencies and the host families co-share in paying for the necessary service to prepare the child for travel, some travel reimbursement, preparation services and documents, and for agencies to prepare the family. Host expenses and financial responsibilities are outlined below.
The Vacation Program Fee provides great value at $3,250 plus all travel and expenses for yourself and the child/ren within the US or to Colombia**.  Other nationally recognized hosting programs cost up to $5,000 plus mini home study, documents and travel!  If you have airline mileage you are welcome to use it to pay for any/all of the required tickets within the US or for yourself to Colombia, and the 2 nights hotel in the US city where you will receive and return the child.
Great value! Don't miss out on this affordable option!
Hosting Program Fee of $3,250 includes the following:
      Preliminary application to verify families are appropriate candidates for the program as well as potentially as adopters in Colombia (when interested in adopting instead of advocacy). Complete this on-line application here and under service check Vacation/Hosting Program.
      Mini home study to qualify a person or couple to host a child. This is completed by an ALBB social worker to meet the specific needs of ICBF.  (Some State child welfare policies require that host families have a full adoptive family home study approved prior to hosting children, to meet State requirements. Colorado is one of these states. This is in additon to the mini study requested by ICBF)
      Staff to coordinate with applicants, educate them and help them navigate the process to be approved to host.
      Assistance completing psychosocial evaluation/mini home study. Additional fees may be required for a local social worker to complete the study and visit with family.
      A portion of fees subsidize the child's international flight from Bogota to the US or tby air within Colombia
      Translation and certification of all parent documents required for participation in the hosting program by ICBF (endorsement of mini home study, translation of FBI clearances and mini-home study, certificates of completion of education, medical letter if necessary).
      10-Hours of hosting program preparation and education through a variety of forums with the agency
      Case management of the child in Colombia before and during hosting including identifying approved children from ICBF for participation in the program, coordination of receiving, updating and distributing the child's integral report to agency (medical/social/behavior), photos, coordination between ICBF and agency on behalf of host parent and child, program troubleshooting, coordination with ICBF companion who will escort the children to the US and visit host families, limited phone support for families with Spanish speaking staff.
      Coordination in Colombia for the required pre-trip preparation of the children including educating the child about the program and benefits, English classes, outings and activities, classes about cultural differences, manners and etiquette, securing of child's Colombian passport and US tourist visa for travel to the US (when applicable), transportation in preparation city, all meals/snacks and accommodations during  children preparation and post program evaluation.
      Colombian staff hotel/meals/activities expenses and salary in Colombia for on-site the preparation program for the children.
      Children travel insurance which covers any accidental illness or injury.
      Arrival and departure reception with food and beverages for parents and children.
      Travel duffle/backpack and program shirt for child.
      Sack meal for child and social worker companion upon arrival, and for departure flight.
      Meals for children and companions on flights or during layovers.
      Liability insurance by A Love Beyond Borders as required by ICBF.
     US cell phones are provided for each ICBF companion's use to reach the children/families/agency during the program. 
Child's Colombian Expenses:
The child's passport, integral report, tourist visa, accommodations and meals during preparation program, and some of the roundtrip airfare from Bogota to Denver are provided by the Colombian government, along with the social worker who will accompany each group of seven children, institution and ICBF coordination pre and post program. 
Additional fees which are the responsibility of the host parent/s:
  Full home study for adoption in the state in which you live when required by your state's child welfare regulations. Colorado is one such state.
     Necessary FBI police clearances for participation in the program (approximately $50 each)
      Airfare for the child from the program's US port of pick up and departure to your home either by air, train or car (accompanied with you).  
      Two roundtrip domestic airline tickets for at least one host parent to travel from your home/Denver/home and then home/Denver/home to return the child. 
      One roundtrip domestic airline ticket for your host child from Denver/your home/Denver on the same flights as host parent. 
      All meals and accommodations, tickets, admission fees, activities etc. you choose to provide during the time you host the child
      A portion of the airfare for the children's companion to fly from your home to the next host family including meals and entertainment for the companion in your home.  The companion will divide his/her time between all families.
      Upon occasion a child may live far enough from Bogota that she needs to fly to Bogota to participate. In this case, you are responsible for the child's airfare from his region to Bogota. Intracountry airfare in Colombia is usually less than $200 round trip per child.
      Two Photos albums or books per child. The first is of yourselves and your home/family to be sent to the child during the preparation program to help orient the child to your family. The second is of the child's vacation photos and to be provided before their departure. 
      Medical examination copayments for medical exam and letter from your physician only if you take psychotropic medications for mental illness, anxiety or depression, or have a medical condition, etc.
      10-hours of education on understanding trauma/neglect/abuse in a child, child development, discipline, etc.  prior to the child's arrival in your home.  (Coursework links to Adoption Learning Partners will be provided in the program guide to registered applicants). Fees paid directly to the vendor.
      English translation of the child's ICBF history and integral report (typically less than $150)
      Any additional change fees for host parent, host child, companion (split evenly between families), for booking new tickets and hotel/meals, transportation to hotel, etc., as may be required in case of airline flight delays or cancelations due to missed connections, weather delays, aircraft problems or for any reason they need to overnight enroute either way due to delays of any type. This will be split evenly between all host families.
     Should you send the child back to Colombia with an additional piece of luggage, you will be responsible for the expense for the US to Colombia portion of the extra luggage as well as the cost for the luggage to be checked on the child's flight from Bogota to his/her region (if by air). This typically runs $30+/- per piece/per segment, due at the airport upon departure. 
    For the program in the US, social workers from ICBF are flown to visit with each family at the most affordable ticket price, which is usually to a larger international airport. If this is inconvenient and the host family prefers that the social worker fly into a regional airport closer to their home but the ticket price is more expensive, the host family may make the request and is then responsible for the difference in airfare. 
   For families traveling to Colombia additional fees include airfare to Colombia, hotel, activities, meals for host parents and child for the program in Colombia. 
Out of Pocket Expenses When Hosting Siblings Itinerary:
Program fee supplement of $300 per additional child in a sibling group (covers report translation, reception and welcome meal.) plus all their out of pocket expenses during the hosting program in US or Colombia. plus translation of their integral report if separate (approx $150 for translation).  Should international airfare exceed $950 per child (which is covered by ICBF) then the host family is responsible for the balance of the amount from $950 to the full ticket price. 
Typical Itinerary for a Two Week Program:
10 days prior to children's arrival in US:   Children go to retreat or trip preparation activities.
Day prior to children's arrival in US:     Host parents arrive into Denver one day prior to child arrival for reception with on-site education and final preparation meeting.
Official program start:     Host families and children are united for two weeks. Families depart with the children back to their home state. 
Day prior to children's departure back to Colombia:     Families and children return to Denver in preparation for next day departure.
Official final day of program / children depart to Colombia:      Program ends -  everyone travels home!
No obligation:
In our program most families do decide to adopt the child they host for the purpose of adopting, although there is no obligation to do so. The good news? Any host family who decides to adopt their hosted child you may begin the official process at the end of the program and benefit from a much faster adoption process than those in our traditional Colombian program. Families who choose to host a child through A Love Beyond Borders will also complete the adoption through A Love Beyond Borders, an accredited agency in Colombia.
No Guarantee:
It is important to note that participation in the program does not guarantee you will be able to adopt the child/ren you host. Why? Although ICBF has guaranteed that the children in the program have legal adoptability status which frees them for adoption, your hosting approval is only for participation as a host family. All participants who decide to adopt their host child must still be approved in a separate international home study and with approval by ICBF before ICBF officially matches the child to the family for adoption. This can only happen once a completed home study and dossier is submitted to them for consideration on the adoption. In addition children have the right to decline to be adopted by a host family. Upon their return to Colombia they will be asked if they want to be adopted by their host family if the host family has indicated their interest in adopting the child. In the unlikelihood that the child declines to be adopted by the host family all fees are non-refundable and non-transferable. 
The children all qualify for adoption and are legally free for adoption. However, hosting a child does not guarantee that child you host and plan to adopt remains available to you for adoption unless you submit a document called the Letter of Intent to Adopt. This letter will indicate to ICBF in Colombia that you are pursuing the child for adoption and "holds" the child, thus no other family can request to adopt the child. To submit a Letter of Intent to Adopt you must submit a contract for adoption with ALBB and submit initial fees. Please ask us for further information on this commitment.
Approval to host a child does not mean you will be approved to adopt a child in the US or Colombia. Prospective adoptive parents are required to have a completed home study, USCIS approval and be approved to adopt by ICBF.
The majority of families who choose to participate in our program do so in the hopes of adopting their host child and begin the adoption process prior to the child's arrival for the vacation. 
For additional information or to apply, please contact A Love Beyond Borders,
Anney Morris or Kelly Carmody at 303-333-1572 or
submit a request for more information by clicking here!
Adoption of siblings in Colombia is very affordable as you do not pay additional agency or foreign fees!  The cost is approximately $1,000-1,500 for to each biological sibling for out of pocket expenses such as child's documents, passports, medicals, visa, etc.