Welcome to A Love Beyond Borders
Welcome to A Love Beyond Borders, Inc. and thank you for visiting our website.  A Love Beyond Borders (ALBB) is a Hague Approved,  licensed child placement agency in Denver, Colorado which provides domestic and international adoption services to U.S. citizens living in the United States and those living in select foreign countries.
Our services are provided to individuals and couples seeking inter-country adoption, kinship adoption, step-parent or second parent adoption, designated adoption, and those who wish to adopt through an out-of-state placement agency for a domestic or international adoption. 
A Love Beyond Borders offers inter-country (international) adoption via our direct programs in several countries. Currently we offer adoption services and partner programs in Haiti, Colombia, Bulgaria,and Uganda as well as, domestic adoption services. For Colorado residents LBB provides home study services for both inter-country and private U.S. adoptions, and post adoption services including validation (re-adoption) of a foreign adoption. Our agency is staffed by experienced, dedicated and caring professionals, many are also adoptive parents. Our job is to answer questions, guide you, support you, and ethically and professionally facilitate your child's adoption.
Why Choose A Love Beyond Borders?
We are often asked by prospective adoptive parents why should they choose A Love Beyond Borders. A great number of clients select our agency after hearing from others that A Love Beyond Borders is one of the best international adoption agencies. We are especially known for our exceptional services and programs in Colombia and Haiti. Adoption is a journey laced with thousands of questions, and the staff at LBB will provide the right answers and guide you through the complex and exciting journey you are about to embark upon. Our clients will attest to our commitment to their successful, ethical adoption, and our expertise. Our adoptive family references are just a sampling of the families our staff have assisted over the years.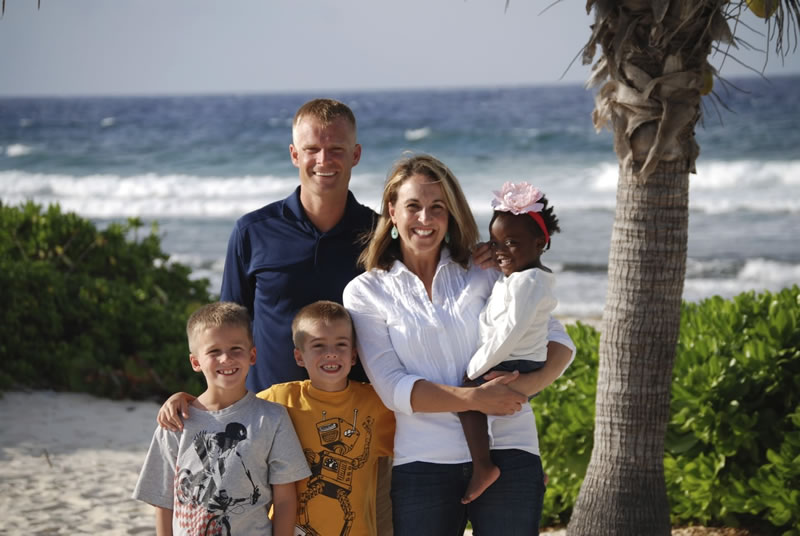 We understand adoption, the emotions and frustrations, the joys and celebrations, as well as the step-by-step process of the paperwork and legal regulations. We have the experience and expertise to become your adoption partner throughout your journey.
A Journey begins with a thousand steps and the first one is to inquire today to learn about adoption or how you can begin the process.